Tišťáky, tišťáky, tišťáky …
Space Radiation Micro-Tracker
Timepix-based Space Radiation Micro-Tracker for the micro-satellite RISESAT
PCB schematic / PCB layout design / hand soldering / mechanical cooling and case design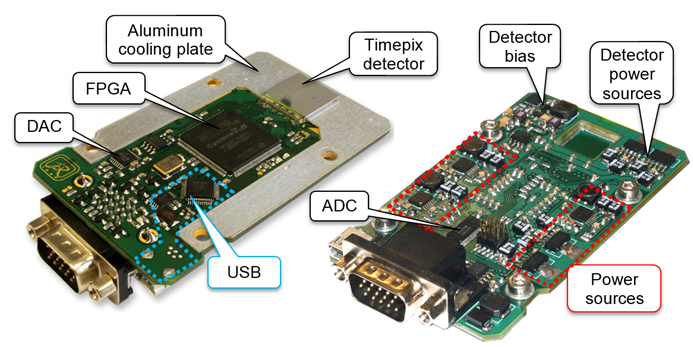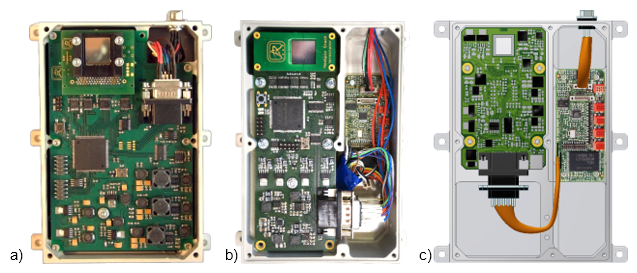 The first one was derived from the Spacewire compliant readout interface based on Cyclone II FPGA by Altera. The Timepix detector was assembled on a separate chipboard connected to readout interface by soldered wires. The µRTU was planned to be mounted outside in a separate box. For the next version the power sources were optimized, "stack" version of the detector chipboard was used and dimensions was reduced. Thanks to this also the µRTU could be placed inside the same casing. To reduce the potential risks the not required connectors were removed integrating the detector chipboard with the readout interface onto single PCB in the final EM. The number of components was decreased by those which are not entirely necessary. Compared to the previous design all voltage-level translators and LVDS/CMOS convertors were removed and the appropriate signals are generated directly by FPGA. The experience with SATRAM device on Proba-V satellite showed the necessity of thorough and very complete detector calibration. Since the calibration process is time demanding especially with slow RS-232 serial communication, the fast USB 2.0 interface was added to the final device. With this interface the procedure is about 10 times faster enabling to gather a more complete calibration data within reasonable time period.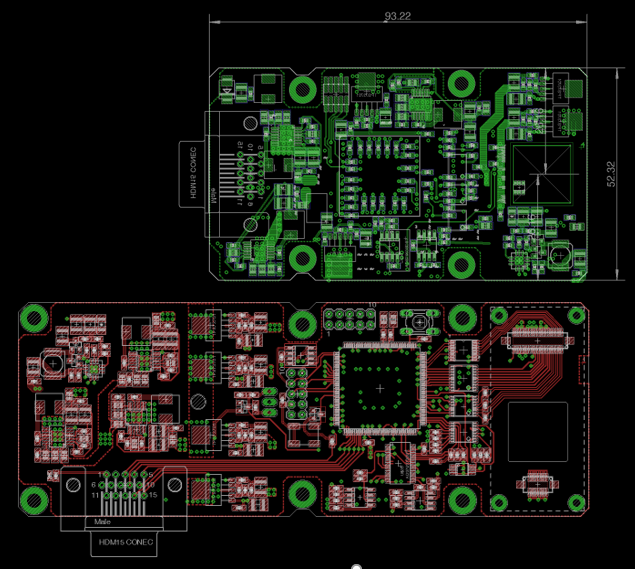 Vývoj
PCB design: Eagle
Mechanical cooling and case design: Inventor
Hlavní součástky
FPGA: Altera Cyclone II EP2C8AT144
USB: FTDI FT232H
FLASH: M25P40
EPROM: 93LC46ST
V level conv.: TXB0108TSSOP
LVDS>TTL: DS90LV048A
TTL>LVDS: DS90LV047A
DAC: DAC7564PW
ADC: ADS7953SDBT
Tmp. sensor: TMP121
Power sources: TPS73701, TPS54325, MAX1932
Prezentace
ESI 2013
- 3rd EIRO forum School on Instrumentation, CERN, Ženeva
26. 5. 2013 - 1. 6. 2013
Timepix Detector Based Space Radiation Micro-Tracker for the Micro-Satellite RISESAT
Experimenty
REX
The Water Recovery X-ray Rocket Experiment. NASA.
RISESAT
Timepix-based Space Radiation Micro-Tracker for the micro-satellite RISESAT.